Hi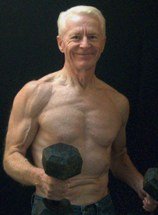 October 15, 2017
In this newsletter . . .
---
Not the usual fitness newsletter this week

I live in northern California, near the wine country that is on fire. So far our area is not threatened. However, residents north of us have lost their homes or were ordered to leave as the wildfires spread. Shelters and private homes here are taking in our displaced neighbors.

We have family members and their pets staying with us until it is safe for them to return. There hasn't been time to write the newsletter this week. It will resume with the next (November 1st) edition.

Meanwhile, the Senior Exercise Central website is always open. The column on the left side of the website page is a menu of fitness subjects worth visiting.

I'll see you again in two weeks,

Logan
---
If you like the newsletter, we're making it easy to share it . . .


---
---

Newsletter Policy

The Gray Iron Fitness Newsletter is a free publication sent twice monthly to subscribers. The purpose is to provide honest and realistic fitness information for people age 50 and above.

I have never been paid or received compensation of any kind to write a positive review or endorse a product. If I say that I personally use a product or service, it is because I find value in it and have paid for it with my own money.

Like newspapers, magazines and television, this newsletter and my web site contain advertising and marketing links. Naturally, I am compensated for these.

The newsletter and web site provide information to help users establish and maintain a fitness lifestyle. But fitness information is not the same as fitness advice, which is the application of exercise and dietary practices to an individual's specific circumstances. Therefore, always consult with your physician for assurance that fitness information, and your interpretation of it, is appropriate for you.

Your comments and questions are always appreciated. Simply click on the "Reply" bottom.

Sincerely,

Logan Franklin
The Gray Iron Fitness Newsletter
www.senior-exercise-central.com
---