Hi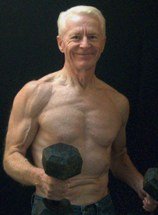 June 1, 2020
In this newsletter . . .
Fido Tames
Isolations
I've read that pet fostering and adoptions have skyrocketed during the shelter-in-place guidelines. There can be a good outcome, permanently, when there is proper bonding between new pet owners and their animals. I don't have to tell you about the many health benefits a loving cat or dog provides.

They say popular names for new pets in a household are Fauci and Birx. Cute and not surprising. Personally, I have always had a dog in my life, and would have a cat, too, but Patty is highly allergic to cat dander.

When I was a bit younger, we had an Australian Cattle Dog named Tyra. ACDs are herders, working dogs, that require lots — and I mean lots — of activity. I was still running the hills in open space back then, and Tyra made sure I never missed a day. We kept each other in shape.

Tyra is gone (she lived 16 years), and now I have Emma. Emma is quite an interesting mixed-breed: half Belgian Malinois and half chihuahua. She is short-haired, has the coloring of a Malinois, a muscular body, and short legs (the chihuahua influence).

Emma enjoys games of fetch and is much faster than you might guess, considering her stature. Still, she would have been no match for Tyra in a dog race. And of course I am no match for what I was 10 or 20 yers ago, either. Though is Emma is quite active, Tyra was a canine dynamo. Timing is everything. These days, Emma and I are a perfect team, always enjoying our daily walks.

Words to the wise: If you are adopting a dog, find one, above all, that matches your present lifestyle and capabilities. You and your new best friend will fall in love, heart and soul.

* * *

Senior Workouts: Circuit training, using bodyweight only, is very practical while sheltered-in-place. (See the previous two newsletters for other examples.)

Here's another workout you might add to your seclusion workout repertoire. It's simple and the repetitions and intensity should be adjusted to your age and present fitness. Here's how it works.
Jog 3 minutes in place. Stop. Do Push-Ups (5 -10 reps, according to ability).
Jog 3 minutes in place. Stop. Do Sit-Ups/Crunches (10 -15 reps, according to ability).
Jog 3 minutes in place. Stop. Do Push-Ups (5 - 10 reps, according to ability).
Jog 3 minutes in place. Stop. Do 12 Lunges (alternating legs).
End with a few minutes of light stretching. About twenty minutes, total, and you're done.
For more bodyweight exercise ideas, go here.
Stay healthy. Stay fit.
Logan
---
Are you on Facebook?
Check out the Senior Exercise Central page at . . . https://www.facebook.com/GrayIronFitness

I search the Internet for senior health and fitness items. If you like what you see, please click the Like button.
---
If you like the newsletter, we're making it easy to share it . . .


---

Newsletter Policy

The Gray Iron Fitness Newsletter is a free publication sent twice monthly to subscribers. The purpose is to provide honest and realistic fitness information for people age 50 and above.

I have never been paid or received compensation of any kind to write a positive review or endorse a product. If I say that I personally use a product or service, it is because I find value in it and have paid for it with my own money.

Like newspapers, magazines and television, this newsletter and my web site contain advertising and marketing links. Naturally, I am compensated for these.

The newsletter and web site provide information to help users establish and maintain a fitness lifestyle. But fitness information is not the same as fitness advice, which is the application of exercise and dietary practices to an individual's specific circumstances. Therefore, always consult with your physician for assurance that fitness information, and your interpretation of it, is appropriate for you.

Your comments and questions are always appreciated. Simply click on the "Reply" bottom.

Sincerely,

Logan Franklin
The Gray Iron Fitness Newsletter
www.senior-exercise-central.com
---