Hi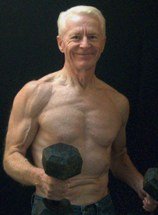 ---
July 15, 2014

In this newsletter . . .
Mrs. Gray Iron reports


Greetings from Mrs. GrayIron,

I am filling in for my hubby, Logan, who is still feeling the effects of Shingles. It has been 30 days. While his blisters are gone, and the skin is healed on the outside, he is experiencing excruciating nerve pain. The pain has a name: postherpetic neuralgia (PHN). WebMD says that this pain can be mild and in some the slightest touch, or breeze can cause pain. Logan is experiencing shooting pain across the forehead and in his left eye.

Through this ordeal, we have learned about pain medications, side effects, treatments, acupressure and acupuncture for pain, and medical insurance. Our doctor wrote a prescription for a medication to prevent nausea from another medication. The insurance company did not pay it. The price? $600.00 for a month's supply. I told Logan, "You're drinking peppermint tea if your stomach get upset." Thankfully, he has not experienced nausea.

By nature I am a caregiver and a helper. I think that is why I love teaching so much. Thankfully for us, Logan became ill just as I was starting summer break. I have picked up medications, talked to pharmacists and doctors, made appointments, and have tried my best to make the man I love as comfortable as he can be. I am so grateful that I am able to do this for him. One especially long day of waiting for a certain prescription, I wondered, what would someone do if they had no one to offer help? What do people do? Who gets them to appointments, gets the medications, makes sure that follow up appointments are made, and medications are taken at the correct time?

Now a confession: I've missed workouts. I feel it and I miss it. I need the cardio to let my mind go and enjoy the sweat. I need the weight lifting to keep me strong. So as I finish this I'm heading to the gym. Take care, and thank you for your kind emails to Logan. He appreciates them very much and he'll be back next month.
---
If you like the newsletter, we're making it easy to share it . . .


---
---

Newsletter Policy

The Gray Iron Fitness Newsletter is a free publication sent twice monthly to subscribers. The purpose is to provide honest and realistic fitness information for people age 50 and above.

I have never been paid or received compensation of any kind to write a positive review or endorse a product. If I say that I personally use a product or service, it is because I find value in it and have paid for it with my own money.

Like newspapers, magazines and television, this newsletter and my web site contain advertising and marketing links. Naturally, I am compensated for these.

The newsletter and web site provide information to help users establish and maintain a fitness lifestyle. But fitness information is not the same as fitness advice, which is the application of exercise and dietary practices to an individual's specific circumstances. Therefore, always consult with your physician for assurance that fitness information, and your interpretation of it, is appropriate for you.

Your comments and questions are always appreciated. Simply click on the "Reply" bottom.

Sincerely,

Logan Franklin
The Gray Iron Fitness Newsletter
www.senior-exercise-central.com
---