Hi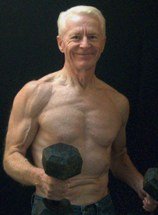 ---
February 15, 2013

In this newsletter . . .
The Mystery of the World's Greatest Athletes
Crack the Supplement Code Now
---
The Mystery of the World's Greatest Athletes
Fitness buffs and athletes of all stripes, and especially extreme endurance race competitors, must salivate when they learn of the kind of "magic" possessed by sled dogs. What is this so-called magic? At the point of fatigue--when human athletes must rest or collapse--sled dogs seem to flip an internal switch that changes their metabolism, allowing them to pull a sled and musher for a 100 miles a day, day-after-day, in sub-zero weather.

How they manage this amazing internal transformation is still not clearly understood, but is being closely studied. Scientists want to know how the dogs do it.

When highly conditioned people, let's take Tour de France competitors, for example, push their physical limits day-after-day, they start to metabolize their body's reserves. Simply put, when their cells run out of energy, fatigue sets in, until, finally, they cannot go on. Something different happens with sled dogs.

Michael Davis is an associate professor of veterinary science at Oklahoma State University, and does animal exercise research. Dr. Davis says, "Before the race, the dogs' metabolic makeup is similar to humans. Then suddenly they throw a switch—-we don't know what it is yet—-that reverses all of that. In a 24-hour period, they go back to the same type of metabolic baseline you see in resting subjects. But it's while they are running 100 miles a day."

A typical sled dog racing a long distance burns, on average, 240 calories a pound per day for one or two weeks nonstop. While a Tour de France cyclist typically burns 100 calories per pound of weight daily.

How the dogs maintain such a high level of caloric burn for extended periods without tapping into their reserves of fat and glycogen (and then grinding to a halt like we would) is the unsolved mystery. Could discovery benefit humans? Some scientists think so. Imagine yourself doing extreme high-energy workouts, back-to-back, day-after-day, with joy and minimal fatigue.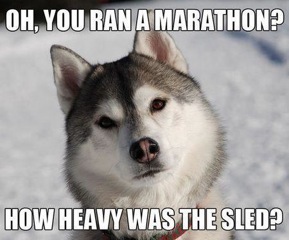 Well, maybe not. But in two weeks, on Saturday, March 2, the sled dogs and mushers at the Iditarod begin the annual race across Alaska's frozen wilderness, from Anchorage to Nome. It is a course of 1,100 miles. You can follow the excitement here. It may capture your imagination. It sure captures mine.

---
Crack the Supplement Code Now
Anyone who follows health and medical stories in the news and isn't sometimes confused--probably isn't paying attention. Please let me explain. The following excerpts, as examples, recently appeared on reputable medical websites:

"Millions of Americans take multivitamins and other supplements, but convincing scientific evidence of any true health benefit is lacking, experts say." –WebMD.

Then . . .

"A clear role exists for some dietary supplements--such as folic acid to reduce the risk of birth defects. Calcium and vitamin D play an important role in bone health." -Regan Bailey, a nutritional epidemiologist in the Office of Dietary Supplements at the U.S. National Institutes of Health.

And . . .

"Men taking calcium supplements may be running a nearly 20 percent increased risk of dying from cardiovascular disease, a new study suggests." --HealthDay.

I could go on citing other confusing and often-conflicting supplement items from the news. But you know what I mean.

Before saying anything more, however, there are two things I should mention: Number one, I'm not a scientist; and, two, I'm not arguing that all supplements are worthless or bad. What I am saying is that many supplements, maybe even most, are oversold and their value unproven. And I think most medical and dietary professionals would agree with that.

The supplement business is gigantic, with tens of millions of people buying their products in the hope of having better health, longevity, or getting stronger and building muscle.

My advice is to be selective, be discriminating. Never take anything without fully understanding its contents and what it does. And don't depend on supplement ads to be entirely factual. They are cleverly worded but sometimes very deceptive. Talk with your doctor.

Find my own personal policy about supplement taking or nutrition here.
---
---
You've probably heard about the tremendous benefits of weight training and how you can retain -- or even reclaim -- the attributes of youth . . . Discover the way with . . .

Gray Iron: A Fitness Guide for Senior Men and Women

---
---

Newsletter Policy

The Gray Iron Fitness Newsletter is a free publication sent twice monthly to subscribers. The purpose is to provide honest and realistic fitness information for people age 50 and above.

I have never been paid or received compensation of any kind to write a positive review or endorse a product. If I say that I personally use a product or service, it is because I find value in it and have paid for it with my own money.

Like newspapers, magazines and television, this newsletter and my web site contain advertising and marketing links. Naturally, I am compensated for these.

The newsletter and web site provide information to help users establish and maintain a fitness lifestyle. But fitness information is not the same as fitness advice, which is the application of exercise and dietary practices to an individual's specific circumstances. Therefore, always consult with your physician for assurance that fitness information, and your interpretation of it, is appropriate for you.

Your comments and questions are always appreciated. Simply click on the "Reply" bottom.

Sincerely,

Logan Franklin
The Gray Iron Fitness Newsletter
www.senior-exercise-central.com
---