Hi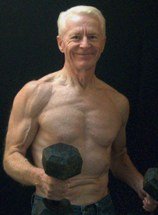 ---
March 1, 2013

In this newsletter . . .
Let the Buyer Beware
Treadmills
---
Let the Buyer Beware
A woman wrote last week of a terrible experience that put her in the hospital. The relevance here is that what she did is something millions of us have in common: she took a dietary supplement. And one generally regarded as safe. She took whey protein.

A "consultant" in a nationally known supplement store recommended their house brand of whey powder. She said it wasn't until after she got sick that she read the tiny print that said the product contained a large amount of sodium. By then, I guess she had used quite a bit of it, mentioning that she even used it to flavor her coffee. Long story short, the woman said her blood pressure rose to extreme numbers and she ended up in the hospital. I don't know how long she had been taking the supplement before it reached that point. But her doctor said she was fortunate not to have had a stroke.

I don't know the unfortunate woman, other than her being a newsletter subscriber. For reasons you'll understand, I won't mention the vitamin store by name. But it is a major distributor of supplement products. She ended by writing the following: "Someone should really warn folks to read the labels of this type of product thoroughly and consult their MD's about the sodium levels in the specific product they want to use before beginning this regimen."

That I can certainly do.

I have written time and again that I believe supplements in general are (1) greatly oversold, and (2), in most instances, unnecessary. If you haven't done it before, please read my supplement page. The billion-dollar supplement industry has powerful advertising that can be deceitful. Their products are barely regulated, when compared to prescribed medications.

None of this is to say that all dietary supplements are bad. As you will see on my supplement page, I have taken some of them. But buyer beware! Be smart about it.

I subscribe to ConsumerLab.com, an independent testing lab run by MDs and health professionals. I have no financial interest or affiliation with them. I'm just a subscriber. And, unfortunately, I'm not allowed to reprint their findings. But I can tell you that smart people reading their reports would become a lot more careful about what they put into their bodies. Read my supplement page. I promise it is to your benefit.

---
Treadmills
What is the most popular piece of equipment used for cardiovascular training? By reading the title above, you've probably already guessed it: the treadmill.

Treadmills have an interesting history, but I won't give it away here. Next time you're striding on one at the gym, you'll probably think about it, though, and smile.

And if you're thinking about getting a treadmill for your home gym, you'll definitely profit by reading about them first. Go to treadmills here.
---
---
You've probably heard about the tremendous benefits of weight training and how you can retain -- or even reclaim -- the attributes of youth . . . Discover the way with . . .

Gray Iron: A Fitness Guide for Senior Men and Women

---
---

Newsletter Policy

The Gray Iron Fitness Newsletter is a free publication sent twice monthly to subscribers. The purpose is to provide honest and realistic fitness information for people age 50 and above.

I have never been paid or received compensation of any kind to write a positive review or endorse a product. If I say that I personally use a product or service, it is because I find value in it and have paid for it with my own money.

Like newspapers, magazines and television, this newsletter and my web site contain advertising and marketing links. Naturally, I am compensated for these.

The newsletter and web site provide information to help users establish and maintain a fitness lifestyle. But fitness information is not the same as fitness advice, which is the application of exercise and dietary practices to an individual's specific circumstances. Therefore, always consult with your physician for assurance that fitness information, and your interpretation of it, is appropriate for you.

Your comments and questions are always appreciated. Simply click on the "Reply" bottom.

Sincerely,

Logan Franklin
The Gray Iron Fitness Newsletter
www.senior-exercise-central.com
---