Hi


---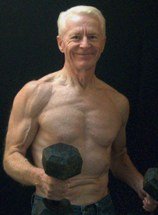 July 15, 2016

In this newsletter . . .
The Mall
Dive Bombers

---
The Mall
Years ago, probably decades, I made jokes after reading about seniors gathering to exercise walk at shopping malls. It was a safe place and they were out of the weather. But what a bunch of old fogies. Geezers. That could never happen to me.

At the time of my derisiveness, I'd think nothing of carrying a heavy backpack, along with bulky camera equipment, and hiking all day long in the high Sierras. Exercise walk in a shopping mall? What a joke.

I'll turn 80 in a few months; and I have recently confessed to one of my daughters that for exercise I have gone mall walking.

I'd gotten tired of the stationary bike routine at the gym. Yes, I do enjoy hiking outdoors. But if it is too hot or it's windy, I've walked in the air-conditioned and enclosed mall.

The nearby complex is anchored at each end by a major department store. And I've worked out a path that winds through the stores, upstairs and down, and the length of the mall with all its nooks and crannies.

I'm surprised that it is quite satisfying.

I move along at a brisk pace -- but not too brisk. I don't want to be mistaken for a shoplifter.

I've done my mall walk several times now. And with such regularity, I wonder if store clerks are starting to ask themselves who this guy is who passes through but never stops to buy anything?

I considered carrying an empty Macy's bag to blend in with actual shoppers. On the other hand, toting a bag while moving rapidly through store isles might feed into the shoplifter image. So far no one has called security. I think I'll leave well enough alone.

Here's the thing: At every stage in life, we must keep moving. Moving and lifting objects (resistance work). Walk, run, swim, bike, jump up and down, pump iron. Whatever form it takes, we must keep moving. And on a regular basis. There are no viable options or alternatives. Sofa slouching and seated electronic device obsessions are deadly.

Move. Move. Move. Even if it's at the lowly shopping mall.
---
If you like the newsletter, we're making it easy to share it . . .


---
Dive Bombers
Dive Bombers are great full-body exercise, with an emphasis on upper-body. They are especially appropriate for younger seniors. And they don't even require equipment.

In the short video you'll see exactly how to do them, along with a brief description.

I was a mere 70 when the video was made. I'm not as good at Dive Bombers these days, ten years later. But you younger seniors will love them and thrive, once you get acclimated.

Dive Bombers here.
---
---

Newsletter Policy

The Gray Iron Fitness Newsletter is a free publication sent twice monthly to subscribers. The purpose is to provide honest and realistic fitness information for people age 50 and above.

I have never been paid or received compensation of any kind to write a positive review or endorse a product. If I say that I personally use a product or service, it is because I find value in it and have paid for it with my own money.

Like newspapers, magazines and television, this newsletter and my web site contain advertising and marketing links. Naturally, I am compensated for these.

The newsletter and web site provide information to help users establish and maintain a fitness lifestyle. But fitness information is not the same as fitness advice, which is the application of exercise and dietary practices to an individual's specific circumstances. Therefore, always consult with your physician for assurance that fitness information, and your interpretation of it, is appropriate for you.

Your comments and questions are always appreciated. Simply click on the "Reply" bottom.

Sincerely,

Logan Franklin
The Gray Iron Fitness Newsletter
www.senior-exercise-central.com
---