75-Years Old and Going Strong
by Denver
(Colorado)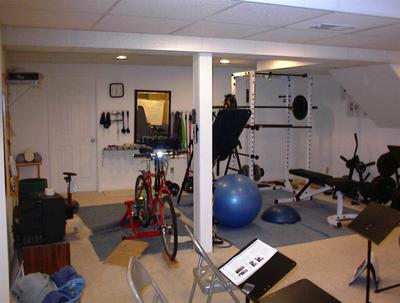 My Home Gym
I'm almost 75-yeqrs old and I've been exercising for about 20+ years now. At the present time, on a weekly basis, I swim 3-4 hours, walk (hike) several miles, bicycle 75-100 miles (road bike and mountain biking); do resistance exercises (body dips, pushups, bench press and similar) and TRX (body weight), do targeted stretching, especially for my lower body which has chronic trochanteric hip bursitis, which I can treat with the proper exercises. I have my own complete gym,
belong to 2 pools/rec centers, and for other fun have my own singing groups which sing all over Colorado and Wyoming:
www.xyzingers.info
I gained a bit of extra weight, so have lost 10 pounds recently, with 10 pounds more to go until I am happy.
I also do advocating at the state level for individuals with disabilities:
www.pad-co.info
and I'm seeking a discussion group of like-minded active aging adults.
So, thanks for reading. Please contact me at:
dnvrfox@aol.com